Yield Autumn

The autumn of 2023 turned out to be extremely rich in memorable events for JSC Volgaburmash (VBM). Thus, in September, VBM representatives took part in Asia's largest international specialized exhibition on mining equipment – MINING INDONESIA(September 13-16.09, 2023, Jakarta). According to official data from the website https://www.mining-indonesia.com, over 350 companies from more than 20 countries participated in this year's event.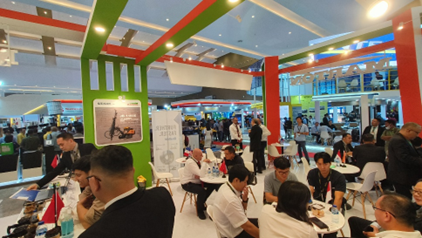 For participation in this year's exhibition, Volgaburmash JSC collaborated with a long-time partner, the local company PT. Marton Tekindo Abadi, which has been the exclusive distributor of VBM in the region since 2012 (https://marton.co.id). Both informative advertising and information materials and bits produced by the Russian plant were placed at the joint 84-meter exhibition booth, conveniently located in the central part near the entrance to the exhibition pavilion, as well as numerous meetings and fruitful negotiations were successfully conducted there.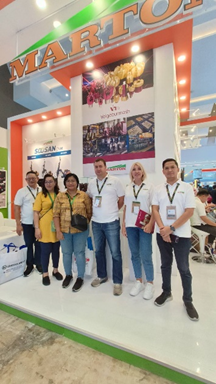 It is worth noting that MINING INDONESIA 2023 is one of the oldest and most famous exhibitions in the region, traditionally popular with manufacturers and suppliers of mining equipment, as well as operators of mineral deposits from Indonesia, Singapore, Malaysia, China, India, Australia, Korea, Japan, Thailand and the Philippines, therefore, direct participation in such a significant event allowed VBM representatives – Tatyana Nazarova, head of the sales support department, and Alexey Grinev, chief designer –to establish direct contacts with the largest companies in the region, discuss the features of the required drilling products and arrange about pilot trials and products tests to expand the export markets for the VBM's bits and increase the number of its customers in the future.